Caves > Cabernet > Coast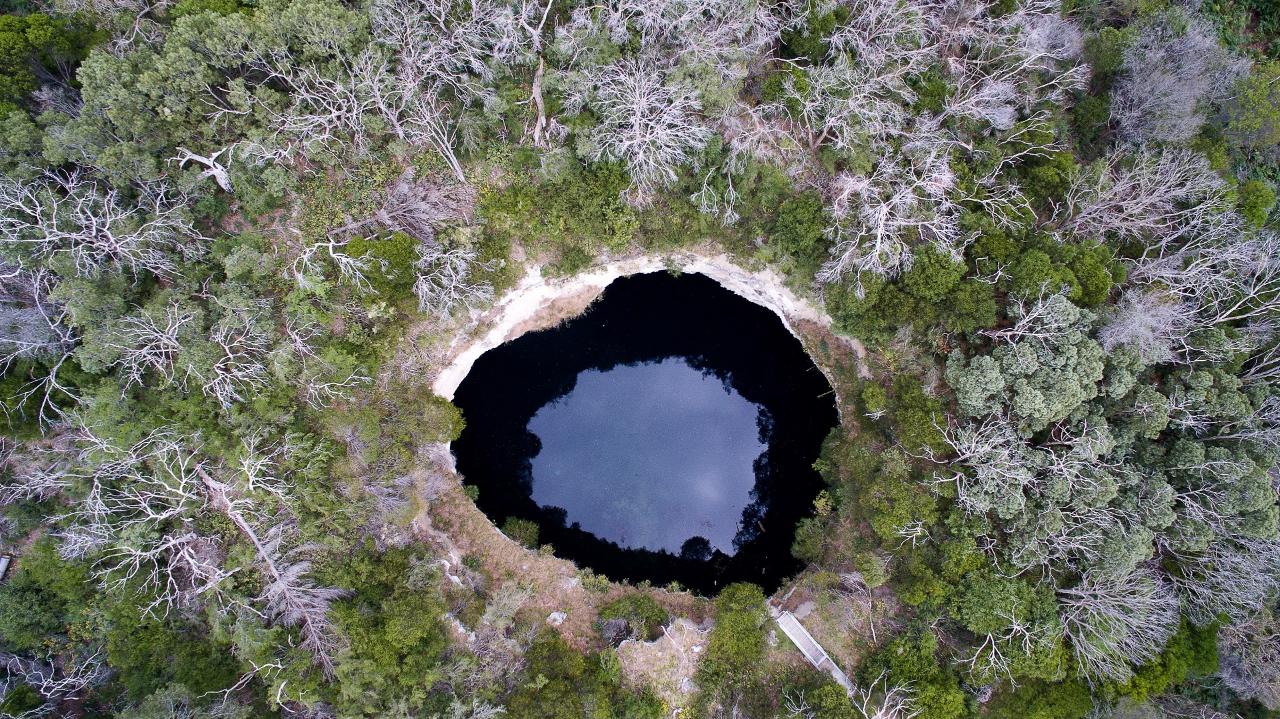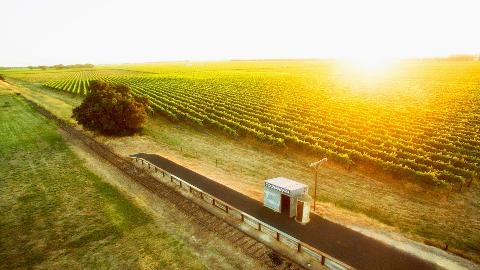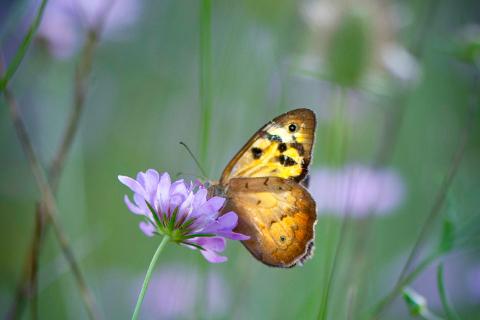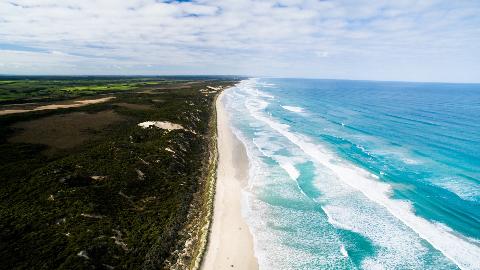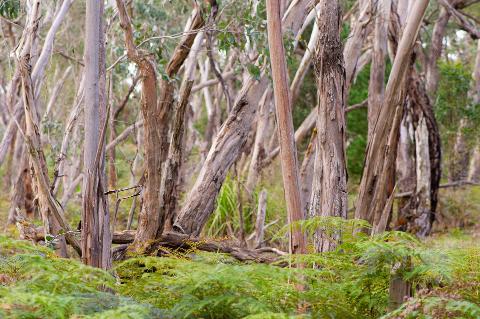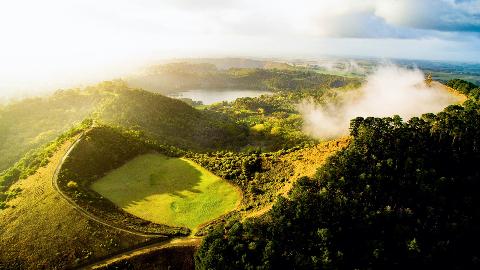 Duration: 5 Days
Location: Limestone Coast, South Australia
Product code: CCC
Immerse - Explore - Delight

Walking, food, wine and nature – Boandik Country
Experience the landscape and produce of SA's Limestone Coast. World Heritage Caves, fascinating fossils, woodlands and forests, lush farming country, terra rossa soil creating bold cabernets, volcanic craters, ground water dependant ecosystems, and intriguing coastline.

Your senses will be heightened when you taste the produce of the region as you dine in restaurants and visit iconic wineries. Soak in the colours of the forests and woodlands, smell the crisp cool country air, listen to the peaceful sounds of the bush, and experience the viticulture history of the Coonawarra.
Each day we will walk or be privately transferred to our destination as we head from the Caves to the Coast over four days. You will experience the rich natural history of the Naracoorte Caves, walk bushland paths among the eucalypts; explore the famous Coonawarra, climb a volcano and follow the flow of vital groundwater to the ocean.
Local produce features on our plates, and we visit prestigious wineries who take us behind the scenes to offer a bespoke wine experience. Even if you don't drink wine the history and story of wine making in the Coonawarra is enticing.
Throughout these four enriching days you will have seen and tasted some of the best the Limestone Coast has to offer, leaving you wanting to return and explore the rest.
Please note, we require a minimum of 6 participants for this tour to proceed.

ITINERARY 2022
Caves > Cabernet > Coast

Duration 5 nights and 4 days, all meals and accommodation included, carry day pack only.
Note: Individuals will have their own room for the 4 nights motel accommodation, 1 night will be shared accommodation in a Bell Tent.
Inclusions
Locally owned and operated
4 nights ensuite accommodation in motels
1 night glamping experience
4 breakfasts, 4 lunches
4 x 2-3 course local produce dinners including a camp oven cook out
Private tour of World Heritage Victoria Fossil Cave
Coonawarra Experiences behind the scenes wine and history of the Coonawarra tour
Private transfers throughout
Luggage and wine purchase transfer
Local experienced walking guide
Forestry Reserve and National Park admission fees
Full carbon offset for your trip
Exclusions
Travel insurance
Beverages, other than the tastings
SUNDAY
Arrive at The Avenue Inn, Naracoorte, this will be your accommodation for the next two evenings. Check in will be at your convenience, you will be greeted in the morning by your walking guide with a debrief at 8am.
MONDAY - NARACOORTE CAVES TRAIL (16KM), WORLD HERITAGE FOSSIL CAVE TOUR
Breakfast of fruit and locally made granola will be provided for you in your rooms. Meet your walking guide in the main area of the hotel at 8am for a debrief. Gathering our day packs we will walk along the Naracoorte Caves trail to the World Heritage Naracoorte Caves National Park.
The trail is a mixture of sealed and unsealed roads as we walk through the outskirts of town, over the remnants of an ancient coastline, through productive farming land, pine forest and native scrub to the iconic Naracoorte Caves.
We will walk at a moderate enjoyable pace and stop for a delicious wholefood treat and herbal tea whilst on the track. Lunch will be enjoyed at the Caves Café upon arrival.
After lunch we will walk down to the Victoria Fossil Cave, where you will be taken back in time, on a private guided tour into this fascinating cave. Here you will view a large fossil deposit which contains the remains of extinct Australian mega fauna.
We will return to the Caves Café for a meal designed just for us, featuring beautiful local produce and Wrattonbully wines. Bus transfer back to our accommodation for the evening.
TUESDAY - WRATTONBULLY TO BELLWETHER, COONAWARRA (18KM)
At 8.30am we shall be picked up and transferred to the start of our walk beginning at Deadman's Swamp Forest Reserve. This walk meanders through pine and native forest, skirting around the edge of a large swamp. Red-tailed Black Cockatoos frequent the stringybark forest here, and hopefully we will get a peak of these rare majestic birds.
A scrumptious packed lunch will be provided for the walk. There will be some sandy tracks, sealed and unsealed road walking as we make our way to our evening accommodation at the wonderful Bellwether, where your luggage will be waiting for you and a relaxed evening planned.
Here you will experience glamping, wine tasting and a tour of the historic Glen Roy Shearing Shed, now a winery, and a two-course campfire dinner under the stars.
WEDNESDAY - COONAWARRA EXPERIENCES TOUR, VALLEY LAKES TOWER WALK (4KM)
After breakfast we will be greeted by our host from Coonawarra Experiences who will have planned a wonderful day discovering Coonawarra's famous "Terra Rossa" strip. Today you'll be introduced to the talented winemakers who run some of the best wineries in South Australia.
Enjoy wine tastings at three cellar doors, including a delicious winery lunch and some scenic sightseeing in between. You will soak in the history of generations of Coonawarra winemakers and talk with the people who make our region so special. Don't drink wine? Don't worry you will still enjoy the history of this "Terra Rossa" strip.
After lunch we will be transported to our accommodation in Mount Gambier, perched on the edge of a volcanic crater. Late this afternoon you can rest or enjoy a walk around the Valley Lakes crater up to the tower, the highest point in Mt Gambier. Here you will have a spectacular view of the surrounding landscape.
This evenings meal will delight your tastebuds at one of the best restaurants in the region, Thyme on the Lakes, just a short walk from your room.
THURSDAY - BLUE LAKE, MT SCHANK, HELLS HOLE, PICCANINNIE PONDS CP (6KM)
Today will comprise a few short walks as we explore this amazing limestone coast country and follow the flow of the regions precious ground water from the Blue Lake to the ocean.
Our morning will begin with a short walk to the beautiful Blue Lake, here we will be picked up by the bus and transported to Mt Schank, another volcanic crater jutting up out of a flat productive farming landscape. The steep walk to the top will give us great views to the coast.
On our way to Piccaninnie Ponds Conservation Park, home to unique groundwater dependant ecosystems and a cave divers paradise, you will view a giant sinkhole in the middle of a forest called Hells Hole!
Our visit to Piccaninnie Ponds takes us to the coast. Here you will witness the flow of fresh groundwater out into the ocean and have the opportunity to dip your feet into the cool Southern Ocean.
Late afternoon we will be escorted back to The Avenue Inn, Naracoorte, for our final celebration dinner together.
Contact Us button Walk the Limestone Coast home page